Urban Dictionary defines "deer caught in the headlights" as "a mental state of high arousal caused by anxiety, fear, panic, surprise and/or confusion, or substance abuse." No substance abuse here, but at least I would have had an excuse. All the other symptoms applied though.
This lyric also describes my crazed evening.
"I'm going off the rails on a crazy train"
Oftentimes that memorable night, I stepped aside and let out a scream to settle myself down. Ozzy would have been proud.
How did I get into this dilemma to start with?
We decided for our first New Year's Eve dinner, and I still choke on this, to offer a completely different menu that consisted of set options of appetizers, salads, & entrees. It was an opportunity to showcase the French food that my brother Bill, our executive chef, had learned at the La Varenne Cooking School in Paris. None of these menu items were part of our daily menu, and only Bill knew how to prepare them. I'm not making this up.
We ran a normal busy lunch which further impinged on our prep time for the evening. This sounds like a disaster waiting to happen…and it did.
All the work and pressure fell on Bill. He was responsible for preparing most of the French inspired dishes, such as an incredible pâté. Training the kitchen staff to assist in the preparations was last minute and rushed. Our timing was off and the food went out late and disjointed. Entrees were ready before appetizers. OMG!
Taking advantage of the situation
Fortunately, it was New Year's Eve. The customers were in a good mood already, the room was breathtaking with a Christmas theme, and people were imbibing.
But it did screw up our reservations as the second seatings had to wait for the early diners to eat and leave. The term clusterfuck was never so appropriate.
As frantic as it was in the kitchen, the dining room and lounge still appeared to be a regular night of dining & drinking with the added buzz of a holiday. I worked the kitchen that night, and the few times I stuck my head out, it reminded me of birds skimming along on a pond.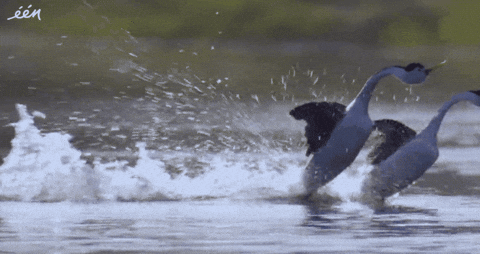 Lessons learned at a cost
There are two components in upscale dining: the quality of the food & the professional service. The food was still delicious, but our servers weren't responsible for the poor service from the kitchen, and we comped many meals & drinks through the night to atone for it. It was a small price to pay.
Lessons in business, any business, are often learned at an expense. We had been open for barely six months and were looking forward to a busy New Year's Eve. For future New Year's Eves, we didn't deviate from our normal menu, save for a few new specials. The night of celebration could stand on its own.
Reservations about New Year's Eve
We did some minor advertising in the local newspapers for New Year's Eve as a precaution to ensure we'd be busy. Usually large parties book early so they can seat together. Our flexible tables set-up was a bonus. More on that in the Construction Series – Furnishings (Furniture).
Remember, this is the holiday season and people are preoccupied and neglect that they need to make plans for New Year's Eve. Reservations picked up the week after Christmas and we were almost fully booked a few days prior to the big night.
Then the calls started coming in waves right after lunch on the Eve and they didn't stop. Last-minute requests ran the gamut from couples to large groups. I estimated that we could have booked the room for another full seating. This doesn't include the walk-ins throughout the evening.
Early seatings are for people with plans to celebrate the new year somewhere else and the late diners were content to stay until midnight and long after. Our normal hours were extended for the night.
We didn't take reservations for the lounge and it filled up with diners for the early evening. Some of these customers had tried to get into the dining room and now were content to just stay. Moving around in the dead of winter is not inviting. The food menu in the lounge was as good as some restaurants and it satisfied most appetites. As the evening progressed, the lounge filled with customers bent on just having drinks.
So what did I learn from this
My take from this was not to advertise for New Year's Eve again. As an upscale restaurant, people will want to treat themselves, even if it's out of character. They will scramble to go out, no matter what. The question on most minds after Christmas is:
"What are you doing New Year's, New Year's Eve?"
I won't make that mistake again
The mental scars from that night have guided me forward, but mistakes and what we learn from them remain the upside. Regrettably, one must experience the crash & burn sometimes for full effect.
Below is a depiction of my mental state at the end of that night although I wasn't done working yet. The kitchen clean-up had just begun and I needed a quick breather with a bottle of bubbly. My wife probably wondered who she was sitting with. I was like a deer caught in the headlights. The ensuing crash would not be repeated.